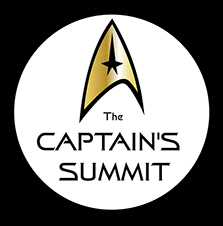 THE CAPTAIN'S SUMMIT


CONTACT US

GENERAL INFO SITE MAPS DIRECTIONS CONTACTS




T0 CONTACT CAPTAIN'S SUMMIT

Website: http://www.TheCaptainsSummit.com/
Email: iMachine@hotmail.com
General Event Info: www.https://www.Facebook.com/Events/
Tickets: http://www.brownpapertickets.com/event/
Site Location: 13144 Munsey Road, Cantil, California 93519


---


Objectives: This Event will be a coherent, and well-structured Environment, that will promote Safe, Fun and Competitive Live Action Role Playing, which we hope helps to Foster Excitement in Space related Activities. The Event will also be a Medium to promote New and Existing Products, and to Develop New Business and Social Contacts by contributing to the promotion of Friendly Competition, and shared Commradery.

This Event is offered by Starfleet Command - Mojave, an American-based, International, NASA-Inspired, Cultural and Educational Organization. The Event is aimed solely to Educate the Public, and providing friendly Competition, and promote General Interest concerning Space Travel and the Space Culture, Society and it's History. No copyright infringement is intended on our part for the Star Trek Terminology and Expressions, that are held by Paramount, the Estate of Gene Roddenberry, or of any others.

"Starfleet Command - Mojave", "Red Rock Resort", and "Starfleet Command - Mojave Presents "The Captain's Summit " Weekend , are registered Service Marks for a NASA-Orientated, Unincorporated, Scientific Research and Development Group.