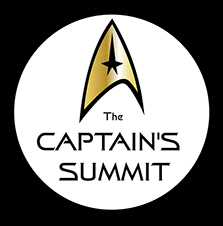 THE CAPTAIN'S SUMMIT

THE DAILY AUTOGRAPH SALON:
...... THE DAILY SALON GUESTS.....
The Autograph Salon will house many Celebrities and Dignitaries from the Star Trek Universe. The
"Autograph Salon" will take place at the Autograph Tent, located in "Delta Wing" of the Exhibits Dome.
(some Celebrity Guest may require an extra signing Fee, in addition to the Admission Fee)
.
GUEST: TBA GUEST: TBA GUEST: TBA GUEST: TBA
GUEST: TBA GUEST: TBA GUEST: TBA GUEST: TBA
GUEST: TBA GUEST: TBA GUEST: TBA GUEST: TBA

---