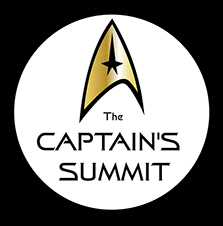 THE CAPTAIN'S SUMMIT BATTLE BRIDGES




The Bridge Simulation includes the Starbase 1 Bridge Simulation, a full size Space Station Bridge that not only oversee the comings and goings of the Air Traffic at Starbase 1, but also the Missions of the two Ship Simulations, assigned to the Outpost. The USS Einstein Ship Simulation is a full size Starfleet Ship Simulation with a Bridge, a Docking Bay containing Fighters.
The USS New York is a full size Bridge Simulation with an Away Mission Option.
STARBASE 1 USS EINSTEIN USS NEW YORK




---


---