THE VILLAGE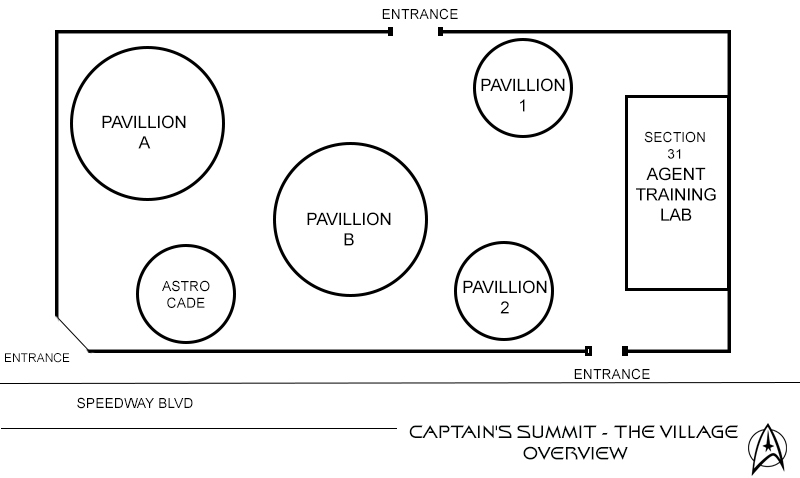 The Village is an enclosed Area set aside with the Video Arcade, Con-Suites and the Kid's Play Area, "Section 31". The Con-Suite Pavillion Domes are two 30' Domes, manned by Volunteers or Members of Fan Clubs, usually only open during Conventions and Events. The Astrocade has Pinball and Videogames, Mr. Scott's Repair is a Kiosk selling 21st Century Repair, Refueling and Vehicle Accessories. The Astrocade features some of your arcade favorites. Section 31 is an area devoted specifically to Kids of all ages. With AI and Robotic Programing and Building Stations, Coding and Hacking Sections, VR and Augmented Reality Workshops.


THE PAVILLION DOMES MR SCOTT'S REPAIR THE ASTROCADE SECTION 31 HQ


Always check for Opening and Closing times, some are only open during Conventions, Events and Meetings.