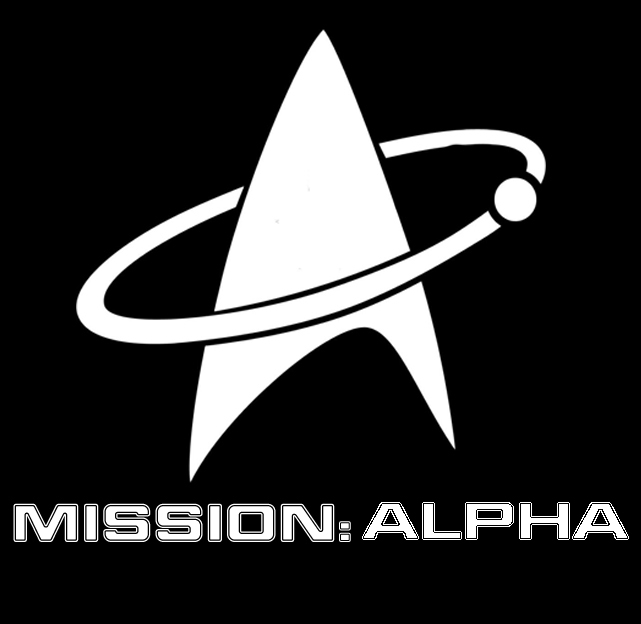 FREQUENTLY ASKED QUESTIONS (FAQ)

Have a Question? Please take a look at our FAQ, or Contact Us.


What Is A Mission:?
A Mission: is an Assignment you'll take with Team Members to accomplish a prearranged Goal. The Mission is interactive, with an APP that provides Maps, Mission Targets, Equipment Interface, as well as a Communications Device including Fun Fact Challenges present throughout. You'll be navigating through the site, taking Facebook/Instagram-worthy Pictures, completing Tasks based on what you'll find at certain Locations, and learning new things along the way!
How Do I Purchase A Mission:?
You can purchase Mission:s directly at the HQ Desk, in our APP or on our Website. From the Mission:s Web Site, you can also schedule a Mission. A link to purchase and schedule the Mission, with instructions is here: <LINK>

When Can I Go On A Mission:?
You start and end all Missions from the Starbase 1's HQ.
Will The Tour Be Outdoors?
Yes! This Mission takes place mostly Outdoors, but will bring you to a Locations that mostly takes place Indoors!
Do I Need To Know My Way Around The Site?
Nope! We provide directions to each location you'll be visiting, within the APP to help you find your way. If you get stuck, you can View the waypoint in the default Map, in the Tricorder APP, by tapping on the [View Map] Button.
Will There Be A Tour Guide?
Nope! Our Mission are directed by the Team Captain to provide for maximum flexibility - no waiting on a Tour Guide. We have designed the APP so that you can never truly get stuck -- Bonus Challenges can be skipped, Mission Challenges require Problem Solving, Game Challenges, and Teamwork , and Bonus Challenges allow you as many opportunities as you need to get Points.
Will I Have To Pay For Anything Other Than The Tour?
Only if you choose to! Our Mission Challenges sometimes bring you to a paid attraction, but NEVER require you to enter it.
Are Mission:s Timed?
No, Mission:s are not timed. Explore the Locations that are interesting to you, take a break for Lunch, or take extra time to follow a Side Mission. No penalties to your Score for taking your Time.
Can My Mission: Expire?


All Missions must be completed on the Day Started.

How Many People Can Be On A Team?
Any number of people can be on a team; however, we require at least 5 people (to make Task -taking easier), and at most 7-10 people (so that everyone has a chance to participate). However at this time, when you purchase a Mission:, it is only visible on the Team's Device. That may change in the future.
Can I Purchase A Mission: As A Gift?
Yes, you just need purchase a VOUCHER code from our Web Site >LINK<, then tell your Friend to download the Mission APP and apply the Voucher Code you bought for them!
What Time Should I Start A Mission:?
You may start at any time; however, we generally recommend that you plan to complete the Mission before Sunset, as some Locations may be harder to find in the Dark. Some Missions only start after Dark, and have recommended hours so that you have the option to explore other free/paid attractions -- these are typically listed in the Facility Description (check the Website).
Where Should I Park?

We have two large Parking Lots and you are free to choose your Spot.


How Long Do Mission:s Take?
Mission:s typically take 2 - 4 hours.
Must I Complete A Mission: In One Trip?
Yes! However, you can stop a Mission at any Time, and pick up right where you left off, later that Day!

How Do I Know Where The Mission: Starts?
All Missions Begin and End at the Starbase 1 HQ. There is an Equipment Drop off at the End of the Mission.
How Old Should You Be To Go On A Mission:?
Typically, as long as a Person is able to walk for the 2 - 4 hours needed to complete the Mission, Age is no issue (other than the recommended 16+ Age Limit to Participate in a Mission). We indicate which Missions are User Friendly with an Accessibility Icon, which you can see at the bottom of a Mission's Details Screen.
How Fit Do I Have To Be To Go On A Mission:?
In most cases, Mission's require you to Walk a distance of 3 miles or less, but sometimes more. You can take as much time as you need! If a Mission takes you through a particularly steep Path, we'll indicate this in our Accessibility icons, which you can see at the bottom of a Mission's Details Screen.
Do I Need To Bring Anything?
Our list of Recommended (but not required) items is shown at the start of every Mission. Here it is, for Reference:
- Comfortable Walking Shoes
- Bottle of Water to stay Hydrated
- Fully charged Phone Battery
- External Battery or Charger in case of Emergencies
- Don't forget your Thinking Caps!
Can I Bring My Pet?
No.

Can Everyone On The Team Play Along On Their Phones?
Unfortunately, this is currently not possible, but we plan to maybe add this type of feature to our APP in a future update! When you purchase a Mission, it is visible on one device.
What Is The Point Structure For A Mission:?
You are awarded points for completing challenges in Mission:s as follows:
- 25 points for Mission Target Challenges
- 50 points for Bonus Target Challenges
- 100 points MAX for Deploy/Retrieve Challenges

Can Multiple Teams Do The Mission At The Same Time?
Yes. However, you may want to stagger your Start Times, so that the different Locations aren't too crowded! Regardless of when you start, all Teams will be competing for the top spots on the Leaderboard.
Are Missions Educational?
Yes. We try to include digestible bits of history and other information about each location. Our players have told us that despite having lived in some of our tour locations, they were surprised at how much they were able to learn!

Can I Download The Photos I Took For The Tour?
Currently this is not possible, but we are definitely working to include this feature in the next update!
Do I Get A Prize For Being At The Top Of The Leaderboard?
Bragging Rights!
What Can I Use To Take A Mission:?
Missions can only be played using the Dedicated Tricorder APP on the Dedicated Pads, issued at the start of the Mission.
Do I Need To Download An App?
No. But if you want to keep up after and during the Mission, it would be highly recommended.
I Completed A Challenge But I Need To See The Information In It Again For The Next Challenge. How Do I Do That?
On the Tricorder APP simply Tap on the [View Completed Challenges] Button at the bottom of the screen, thenMission Tap on the in the list.