EVENT SCHEDULE

...... THE DAILY SPEAKERS & PANELS .....
The "Daily Speaker" Event will take place at the Main Stage, and the "Daily Panel" will take place daily, at the 350 seat Starfleet Command Auditorium Dome, the Stage will be an Artistic Rendition of the TOS Enterprise Bridge. Located right off Speedway Blvd, next to the Starfleet Command Building. Get your Tickets Early, Limited Seating...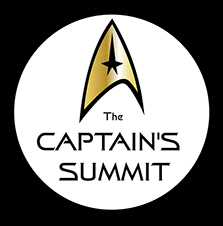 - COMING SOON -

REMEMBER TO HAVE FUN, AND ENJOY YOURSELVES!!!!...