JOB FAIR

"WANT TO WORK IN SPACE?"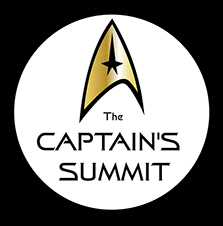 Sci Fi Fans are some of the most intelligent People on the Planet, why not take a moment to see if we can turn this moment into Employment for one of our Guests...

CURRENT ATTENDEE LIST


So here is our Guide to acing our Career Fair , it covers almost everything you need to know—from getting ready for the Event, to making a great impression, and following up afterward. Follow these simple steps, and you'll be on your way to landing Interviews in no time.

BEFORE THE EVENT:

● Find Out Who Will Be There

Look—or ask—for a List of all the Companies who will be attending prior to the Event, and prioritize the ones you want to approach. This way, if you run out of time to meet everyone, you'll at least be sure you've hit your top choices.

And while a Career Fair is a good time learn about Companies, you should know a little about them before showing up. You'll be able to ask deeper questions, and get better information, if you already have some background to work with.

So before you go, do some Research about each Company on your Priority List and be prepared to tailor your conversations specifically to each Recruiter.

● Pack Your (Small) Bag

What should you bring to a Career Fair? Not much. Don't carry a bulky Briefcase or Handbag—you want to be able to easily make your way across the room, have your hands free for handshaking, and not look disheveled. All you need is a small Purse, plus a dark, plain Folder to hold your Resumes, and any Information you pick up at the Event.

Bring at least 20 copies of your Resume (more if there are more Companies that you'd like to meet with), a Pen and Paper for taking Notes, and Business Cards (if you have them).

● Dress for Success (and Comfort)

As with any Interview, it's important to dress Professionally, Neatly and above Clean—but at a Career Fair at a 4-day Festival, you want to be comfortable, too. Wear a lightweight Outfit, that won't get too hot, and check your Coat, or leave it behind. And make sure your Shoes are extra comfortable—you might be on your Feet for several hours!

DURING THE EVENT:
● Don't Be Shy

As you approach each Table, be friendly, be confident, and be prepared with something to say. Introduce yourself with a Smile, Eye Contact, and a brief, firm Handshake. Often, the Recruiter will take the lead, and ask you Questions, but you should also have your Elevator Pitch ready—a 30-second soundbite of what you want the Company to know about you. To really use your time wisely, you should be able to concisely convey why you're interested in the particular Company, and how your Skills, or Qualifications suit the Position.

But, at the same time—don't go too fast! Job Seekers have a tendency to speak quickly, which comes across as rushed, or nervous. You want to speak slowly, and with interest.
● Get Your Resume in Their Hands

One of the biggest mistakes Job Seekers make, is not giving out their Resume until the end of the Meeting—at this Point, the Recruiter may have gotten interrupted, or moved on to Someone else. Instead, as you speak about yourself, hand your Resume to the Recruiter, and point out the places that substantiate what you're saying.

This will draw their attention to your Resume, and make you stand out from the other faces at the table, as well.

● Give a Memorable Goodbye

You want the Person you're speaking with to know you're interested in his or her company. So ask relevant questions—and also be sure to ask about next steps. You should also offer to come by the Recruiter's Office, for a longer conversation in person.

When the Conversation is wrapping up, make sure to Thank the person you're speaking with, for their time. Most importantly, request a Business Card! Believe me, there's no way you'll remember everyone's Names, at the end of the Event. Plus, you'll want to have their Email Address, so you can follow up.

AFTER THE EVENT:
● Follow Up

Within 24-48 hours of the Career Fair, send a Thank You Note to each person you met with, whether you're interested in the Company or not. Who knows—the next time you go to one of these things, the Recruiter, at that dull Software Company, could be working for Google!

If you think the Recruiter would appreciate a handwritten Note, send one, but also send Emails to everyone. And don't copy and paste—it's OK for your messages to be short, but you'll want to personalize them, to each Company and Recruiter.
● Take Action

For the Companies you are interested in, follow the Recruiter's instructions about applying for a Position. If you need to submit your Resume Online, do so within a few days of the Event, so that you're still fresh in the Company's mind.

And if there's not a Position available right now, that's a good fit, ask the Recruiter if you can come in for an informational Interview (asking is as easy, as following this Guide). Getting even more face time with the company is always a good thing!

It's not always easy to stand out at a Career Fair, but if you arrive Prepared, and Organized, approach the tables politely, and well-practiced, and follow up the right way—you'll already be ahead of the Pack...



REMEMBER TO HAVE FUN, AND ENJOY YOURSELVES!!!!...